DOCTOR OF PHYSICAL THERAPY
INTRODUCTION OF PHYSICAL THERAPY
Physical therapy includes diagnosis and management of movement dysfunction and enhancement of physical and functional abilities; restoration, maintenance, and promotion of optimal physical function, optimal fitness and wellness, and optimal quality of life as it relates to
movement and health; and prevention of the onset, symptoms, and progression of impairment, functional limitations, and disabilities that
may result from diseases, disorders, conditions, or injuries. Physical therapists are health care professionals who maintain, restore, and improve movement, activity, and health enabling an individual to have optimal functioning and quality of life, while ensuring patient safety and applying evidence to provide efficient and effective care. Physical therapists evaluate, diagnose, and manage individuals of all ages who have impairments, activity limitations, and participation restrictions.
In addition, physical therapists are involved in promoting health, wellness, and fitness through risk factor identification and the implementation of services to reduce risk, slow the progression of or prevent functional decline and disability, and enhance participation in chosen life situations.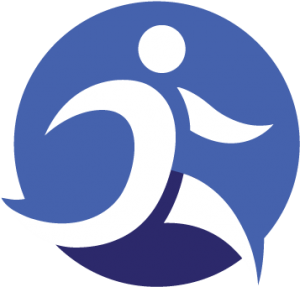 The faculty of physical therapy believes in educating students to serve the physical therapy needs of society by alleviating and eliminating impairments, functional limitations and disabilities in people of all ages, with acute and chronic conditions; in addition to promoting prevention and wellness in all people. The Department focuses on creating an interactive learning environment that is learner-centered and
interactive. In the LCPS Physical Therapy program, we utilize a variety of educational methods (e.g. didactic, case-based, reflective learning) to enhance critical thinking and clinical decision-making, while utilizing an evidence-based approach that promotes attitudes towards life-long learning.
Rules For Admission To Doctor Of Physical Therapy (DPT)

Those candidates shall be admitted to the Degree of Doctor of Physical Therapy who has passed the Intermediate Examination (F.Sc.) or an Examination equivalent of Intermediate Science Examination (Pre-Medical Group) with at least 60% marks from any Board or University.
Candidates applying for admission will be required to pass through the following phase before final selection.
PHASE-A
An interview of the Candidates will be held after the submission of form.
 PHASE-B
Interview with Parents/ Guardian will be conducted after the candidates have passed the Phase-A. Selected candidates will be asked to take the admission.
Admissions will be based on the marks obtained in F. Sc. examinations along with interview marks. Incomplete application forms will not be entertained.

Application form for admission to under-graduate programs would be returned to the college office after completion along with the following documents in duplicate.
Secondary School Certificate
Intermediate (pre-medical) certificate
CNIC of student and father
Medical Fitness Certificate
Affidavit by the parent/ guardian giving permission to the candidate for study in the college. The surety of good behavior and financial support.
12-passport size pictures and six 1" x 1" pictures